MUSIC
: In the sun by She and Him
SO.........

I really REALLY want to have a sleep over featuring an 80's movie marathon! HOW fun would that be? I love 80's movies!!!

1. Pretty in pink 2. the goonies 3. ferris buelers day off 4. the pick-up artist 5. the breakfast club 6. adventures in babysitting 7. Teen Witch 8.sixteen chandles

TODAY:
I am in Palm Springs and it is freakin hot! its like 116! We went in our car and looked at the temp of the car and inside it was 134! BLEH! I miss newport beach! water.... and... this....
....because in newport we ride our bikes under water in...um.....
ANYWAY!
lets listen to a wonderful song from some babies....
So this is a video from schmoyoho...which is a channel on youtube that im subscribed to. They are a band called The Gregory Brothers...thats not them though! he is just a member of the band who was being all creative with his babies....I love this song though! its so happy!!!
AND.....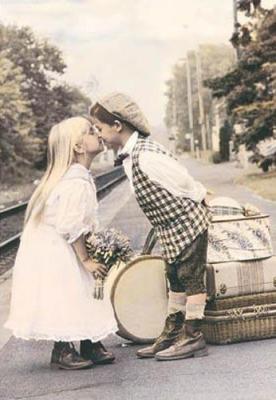 I am ignorant to love
I don't know what it is
If its real then we haven't met
If its fake then so be it
I am ignorant to love
True or false
Here or not
A four letter word
That makes me distraught
I am ignorant to love
So my opinion is this:
I do not know if you exist.